Biography
For over 20 years I've been a graphic designer, art director, illustrator and production coordinator and artist for a handful of companies in the San Francisco Bay Area. I received my bachelor's degree in Graphic Design, Art Direction concentration, from San José State University.
Ever since I've excelled at fulfilling clients' visual communications needs. I worked in a large corporation's in-house design department, for a small ad agency and at a medium-sized newspaper, as well as having done freelance, pro bono and volunteer projects. I've worked on a wide variety of print collateral.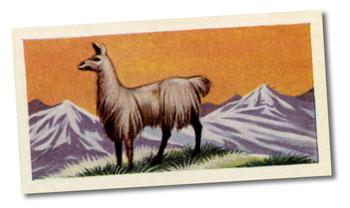 Recently I went back to school to sharpen my software skills and get caught up on favorite Adobe Creative Suite applications. The curriculum at Santa Rosa Junior College—then an Adobe Authorized Training Center—increased my expertise at Adobe InDesign, Illustrator, Photoshop, Dreamweaver, Flash and Acrobat, as well as Web design (X/HTML and CSS 3). I even picked up a thing or two about Microsoft Word and Excel.
I have an especial love of and flair for page layout, typography and illustration. One of my strong suits is the organization of complex bits of copy, data and imagery by placement and hierarchy. I strive to work in the most efficient manner possible.
Lloyd Kenneth
lloyd@infostations.com
107 Noe Street  
■

  San Francisco, CA  

■

  94114
415 > 328-5628