Lloyd Kenneth
lloyd@infostations.com
107 Noe Street  
■

  San Francisco, CA  

■

  94114
415 > 328-5628
Profile
Creative, efficient, detail-oriented graphic designer, illustrator, production artist and Web page designer. Over 20 years' experience, built on solid design education / theory. Proficient at producing collateral, managing projects and creating effective visual solutions.
Design, layout and art direction. Typography. Illustration. Digital photo color correction, image restoration and retouching. Copywriting text and headlines. Production / prepress. Press checks and photo shoots. Photography.
Adobe Creative Suite (to 5.5): InDesign, Illustrator, Photoshop, Dreamweaver, Flash, Acrobat, Bridge, Camera Raw, Media Encoder. XHTML, CSS 3, BBEdit. Microsoft Word, Excel. GREP for InDesign, ActionScript for Flash. QuarkXPress, MultiAd Creator, NewsEditPro, PitStop. Mac and Windows.
Excellent organization processes and streamlining skills.
Superb communication and written abilities. Expert proofreading.
Recent Studies
Skills Certificates in Adobe InDesign, Illustrator, Photoshop, Adobe Applications
Santa Rosa Junior College | Santa Rosa, CA — 2010–2012
Professional Experience
Eli Blair Media | San Francisco, CA — 2013–present
Contract Graphic Designer
Graphic design, Web page design and production. Copywriting, e-blasts.
PaperCulture | Millbrae, CA — Nov.–Dec. 2012
Seasonal Production Artist
Processed custom orders and prepared jobs for print at greeting card company, primarily for Christmas / holiday market.
Modified photos to improve quality and optimize for printing, including color correction, image retouching and photo extension. Adjusted designs and images for customer satisfaction.
Responded to customer requests and submitted replies. Proofread text and insured consistency. Interfaced with a custom Salesforce.com application.
Marin Independent Journal / The Classified Gazette | Novato, CA — 2002–2009
Assistant Production Coordinator
Produced biweekly classified publication: planning, layout, flowing liners and direct-to-plate output. Inspected digital separations to ensure clients' ads ran properly and cleanly. Designed and wrangled ads, working closely with ad reps. Directed support staff in production of graphic and editorial content.
Ad Builder / Digital Ad Team
Paginated (converted digital pages to plate) next day's edition on stringent press deadline. Built and designed ads, including complex, full-color full-pages and doubletrucks, to engage readers and draw an audience base.
Updated ads quickly and met rigorous deadlines, remaining calm under pressure. Repaired and corrected improperly separating / running full-page color ads for up to $2K savings per ad in lost revenue. Produced classified section.
Processed PDF ads to eliminate separation problems. Manipulated photos, art and text. Created and enhanced templates, initiated departmental improvements for increased productivity. Proofread ads, news articles and headlines.
Dancing Bear & Associates Advertising | Brisbane, CA — 1994–2001
Art Director / Graphic Designer
For mail-order company's in-house ad agency (with some outside clients), designed and produced a wide range of collateral including catalogs, newsletters, brochures, flyers and pack-ins, direct mail, logos and corporate identity, business cards and stationery, invitations, forms, coupons, packaging and product labeling systems. Designed up to 100 ads per month to maximize brand exposure.
Art directed photo shoots (product and model), teamed with vendors, inspected proofs and did press checks. Convinced client to update image with new model photos. Interviewed and selected models.
Established look of mail-order company's national ad campaign. Continually improved ad appearance.
Championed need for, designed company's 25th anniversary logo and incorporated into ads and other pieces.
Improved look and feel for in-house client, including identifying and introducing new logo. Updated client's collateral; redesigned newsletter and converted from 1-color to 2-color for 18% annual savings; initiated and implemented strong identity for product label series; and redesigned business cards to include a metallic foil stamp at 12% savings.
Wrote ad headlines, contributed copy ideas and edited copy.
Supervised and trained production artists. Interviewed and selected candidates. Conducted reviews. Devised annual review format, adopted by company. Selected training courses, reference materials and software for assistants.
Relevant Experience
Fireman's Fund Insurance Company | Novato, CA
Project Coordinator / Graphic Designer
Designed and produced brochures, booklets, logos and identity, programs, flyers, newsletters, posters and specialty items.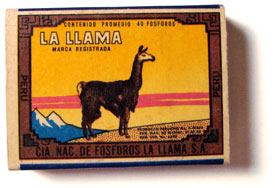 Maintained corporate identity in transition to new logo and grid system. Met with clients to establish direction, budget and schedule. Selected illustrators and photographers, art directed photo shoots. Supervised, trained production artists.
Designed pro bono pieces for non-profit organizations Marin Jewish Community Center and Hospice of Marin.
Volunteer Experience
Tutor in Adobe InDesign — 2011–2012
Chameleon Theatre Company | San Francisco, CA — 2002–2003
Volunteer Center of San Francisco | San Francisco, CA
Aided department heads and copywriters. Designed and initiated concepts for newsletters (including the award-winning Bridges), corporate luncheon invitations, flyers and brochures.
Education
Certificates, courses at Santa Rosa Junior College — 2010–2012
"Presenting Data and Information" with Edward Tufte — 2008
Seminars and workshops in InDesign, Photoshop (Michael Kieran), proofreading and management
B.S. in Graphic Design / Art Direction | San José State University
Awards & Honors
Initiative Award (Employee of the Quarter) from Dancing Bear & Associates in recognition of continually contributing ideas and solutions to help grow the business.
Communication Excellence Awards, Best Newsletter Design (Bridges) for a non-profit organization, Points of Light Foundation | Washington, D.C. Bridges won top honors enough times that Points of Light created a special Communication Excellence Encore Award for the newsletter.
Resumé in PDF format
Resumé in Microsoft Word (.doc)
Text file (.txt) of resumé